I'm going to admit it: Apple Watch inspired me. Before school started again (more on that REAL soon) I wanted my blog where I had meant it to be so I could de-stress through personal writing rather than long wordy posts on Facebook. I thought I had the direction I wanted to go before Summer School started… obviously not. I'll be honest with you: If I'm not pleased with my site, I don't even want to look at it… and even though the idea was there, it was misfiring. So, I do what I do for clients and I browsed WordPress themes, looking for inspirations and a foundation to launch off of. One reason I kept the last theme (which no one really saw) was because I liked how it integrated my Instagram feed. That's what led me to the theme I'm using now. And I really love it.
If you watched the Apple event on September 9th they announced new metallic colors for their devices. I was watching it to see if anything remarkable would happen with the 6S line and if not, I'd purchase the Watch. As expected, the changes weren't enough to warrant a new phone so I headed to Apple's online store once it was back to order my 44mm Watch :D
I looked at the options, and one was Rose Gold with the Stone band. Not a huge fan of the Stone, but the Rose Gold is beautiful. I really liked the Lavender band, but didn't want the smaller screen and figured I could eventually change the band. When I was checking out there was an option to actually pick-up at the store. This wasn't expected, but why not get it today than wait?! Once I received an email my watch was ready for pickup (took an hour), I headed down to learn they didn't even know they had one of them in stock! Needless to say, it was gorgeous!
What's this have to do with the website? Well, I guess that was what I needed… something I connected to, and something else to make me feel connected. Feel inspired. I used the antique pink to accent this theme, and the lavender (iphone case came in today and the 44mm strap will deliver in October!) for the bold color blocks (menu, footer).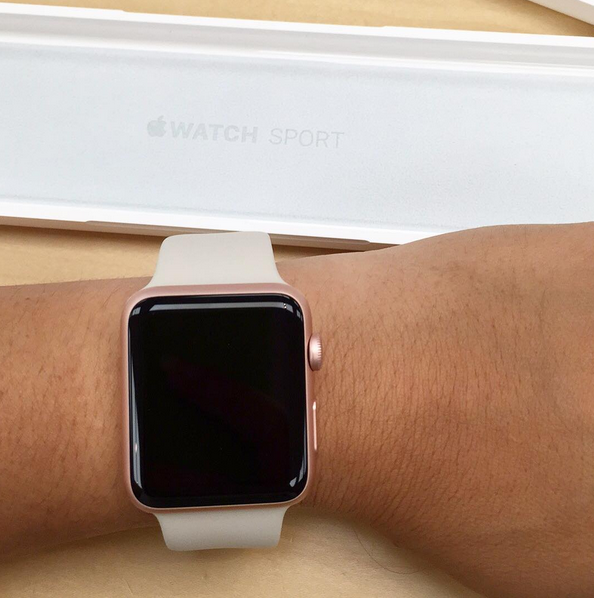 Color psychology is SO fascinating to me, especially as I'm making a transition from my BRIGHT NEON LOVE! to deep dark berry pink, to a softer pastel.  It especially helped that right "out of the box" the New Road theme by Web Invader was easy to setup, color and slap on my images.  I still want to improve the Page content (About, Links to awesomeness, and resources for school) but I really feel like for the first time in forever this is my site and reflects ME!
So… to many more posts to come!  Cheers!
-julie