Not blogging REALLY annoys me. I walk around thinking about things I'd love to blog about, or "discuss" and when I actually sit down to type I have nothing to say. Maybe it is because I've fallen out of doing it. Maybe it is because I've convinced myself nobody cares.
And that is a really crappy feeling.
Please do not misunderstand me and think I'm queing you to scroll down to the comments to say, "omg noooo I so care about wat u say" (please, do NOT say it like that either! Ha). But, there is logic there as well as emotional self-worth issues.
For one: well, I haven't really blogged in years. That is the biggest mistake. I've mentioned it several times in previous posts so if you haven't read them yet, it is basically that I blogged about everything, then I went through divorce and didn't want to talk about what was happening in my life because of people reading. And when I did blog it was usually to release emotional steam about my dad's passing in 2005 which just made it even more depressing :P
So, I guess I just have to return to the mentality that this is my space on the internet, and this is my journal I air publically. That it no longer matters what people think about me for what my thoughts are. I'm here to really write to myself, for myself. You know. That makes me feel better already!
I take a few days a week to leave home to study, and I think what I'd like to do as a practice is sit down and write a little post here to get back into this positive habit. I mean, I REALLY miss having this space. Really really miss it… and I have hopes that it evolves back up into something more meaningful than occasional long-posts on Facebook.
Besides my life events, social media really HAS changed the feeling for blogging. It is kind of in a, tasty treat sort of way. There are those detailed, enormous dinners that are the blog… that every bite is so satisfying and the attention to flavors is relevant… and then there's the quick meals that we crave and enjoy, but kind of ruin some of the fun of those big sit down meals.
That was one of my worst metaphors ever!
But speaking of studying: this semester is kicking my ass, and I'm really only taking one class. I was taking two, but once I tasted the humble-pie of exam one in General Chemistry, I realized I wasn't ready for Gen Chem AND Anatomy. That meant promising to supplement the time I had scheduled for Anatomy, to extra study time for Gen Chem.
The painful thing is, I'm a smart person. I feel guilty like someone is offended I state that but, f you. My blog! Ha! I'm not *the* smartest person at all, I actually enjoy surrounding myself with smarter people or people about my level of smart. And a few dumb people, but I won't name names. Okay that is harsh and I'm just being silly! But I do pride myself in collecting smart people. Anyway. Back to moi. I've done really well through my school career, I really enjoy learning. Nay. I LOVE to learn! Most of the time it came pretty easy. Some subjects I'm pretty average about if I don't put in extra effort. Math has always been a challenge. I was placed in a special math class in 6th grade because I was so slow on the timed tests, yet I got kicked out of that class for holding me back because I really didn't need it. I just needed more time to do math, and I'm not talented at doing math in my head. I always procrastinated in school, studying almost not at all, and doing my projects the night before and getting A's across the board (mostly). My first year of college at the local university didn't really tolerate my reckless study habits that well, and with new distractions like my first adult long-term relationships my grades slumped from A's to mostly B's. Over the years I took a junior college class here and there with A's, and most recently I started school again and more of the same.
Until Gen Chem.
I didn't do terrible in Chemistry in high school, but I do remember my second semester was a struggle and was just glad to make it out of there with a B. So after 15 years, I realize I really should have taken Intro to Chemistry before diving into Gen Chem. We had two hours to take the exam and I used the full two hours. My brain hurt so badly, and my heart even more. It was too late to drop it, so the easier thing was to drop the Anatomy class, which I also wasn't prepared for.
I guess that is why these are my last 4 classes of Gen Ed, which means unfortunately I have to pair some of these monsters up. But then again, at this rate, it may be I am taking Gen Chem again, so cramming them together may not matter and I've bought myself another year… which will be unfortunate since I wanted to apply for nursing this Spring.
As suck as I am in the class, though, I do have a few triumphs here and there but not enough to feel like it represents who I am. My dear husband is encouraging enough to say that this is just my weak point. As tears streamed down my cheeks he assured me I'm by no means dumb, we just can't be great at everything and this is one of those things I'm not great at.
Well! On that note, I'm going to wrap this up so I can post it. I will tell you I have found some fantastic YouTube channels on Chemistry, and also Coursera is helpful, too. I just have to be a good girl and stay on top of reading, practicing, and supplemental learning (videos and courses).
oh! doing a collage of random pics I've taken over the last week with each post, so the one posted is cropped funny as I get the hang of the app I'm making it (read: laaaazy)… here's the full pic: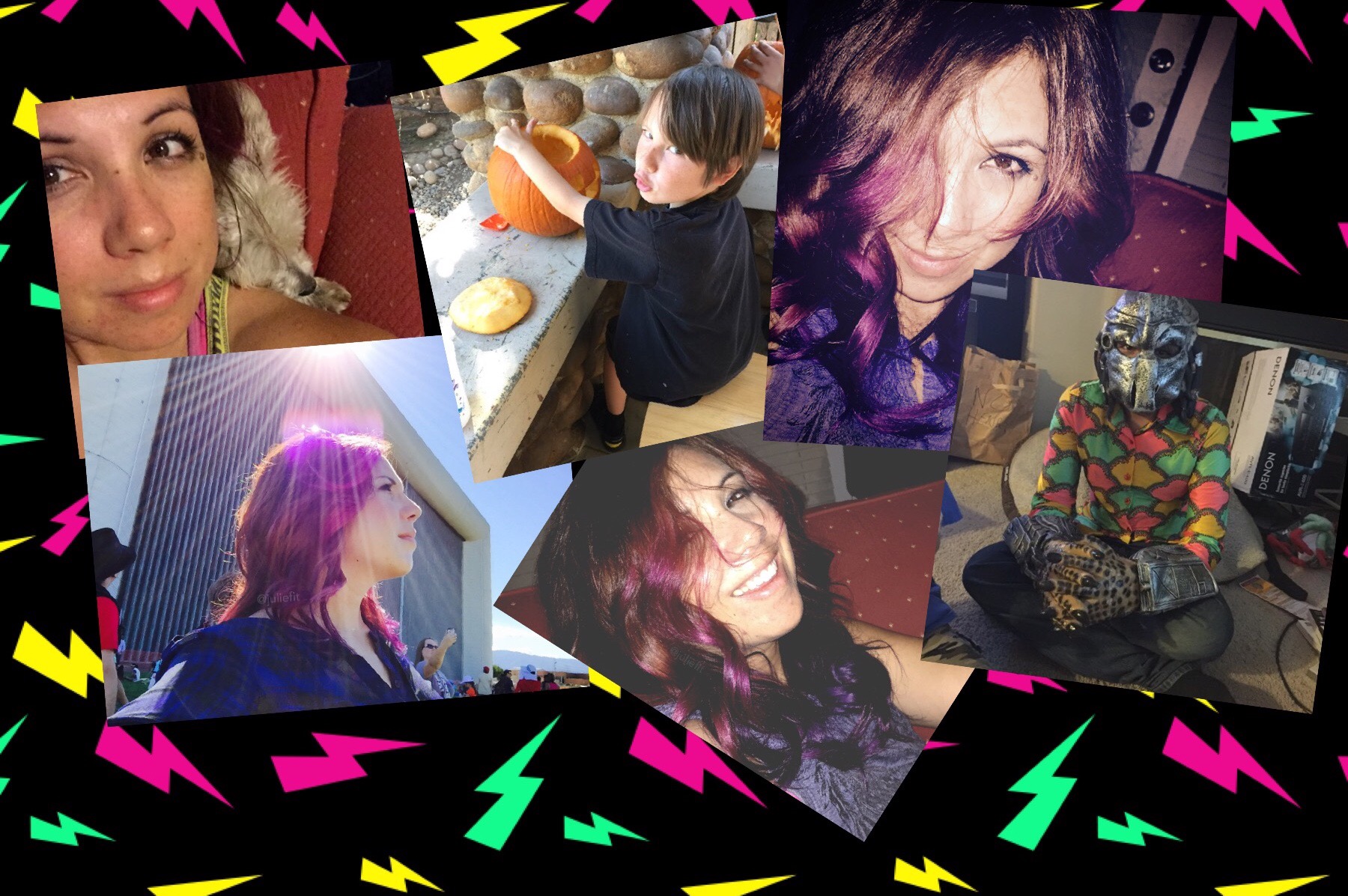 Now bye!